CHESS—Chief Housewares Executive SuperSession— is IHA's annual senior-level conference for industry leaders. This strategic education and networking event allows attendees to access high-profile industry experts directly and share information and ideas with other housewares and home goods decision-makers. Held every fall, CHESS attracts the chief officers of IHA's most prominent member companies. The program includes keynote speakers, panel discussions, general sessions and networking opportunities—the most valuable part of the 2-day event according to past participants.
CHESS —Chief Housewares Executive SuperSession— is IHA's annual senior-level conference for industry leaders. This strategic education and networking event allows attendees to access high-profile industry experts directly and share information and ideas with other housewares and home goods decision makers. Held every fall, CHESS attracts the chief officers of IHA's most prominent member companies. The program includes keynote speakers, panel discussions, general sessions and networking opportunities—the most valuable part of the 2-day event according to past participants.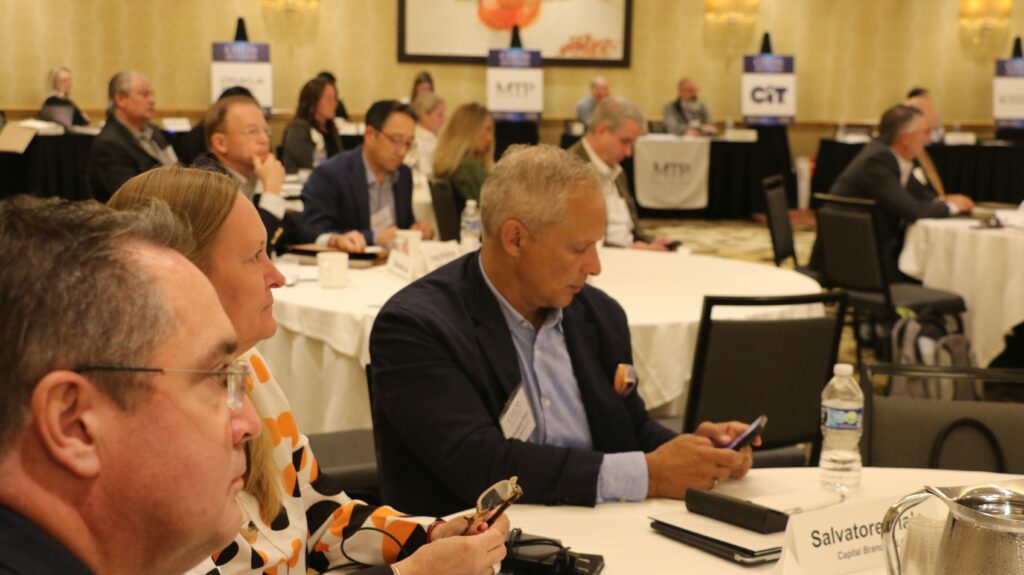 Transforming the Home + Housewares Business
After so much pivoting to adapt to a string of challenges—a pandemic, supply chain disruption, a sales slowdown, inflation, retail bankruptcies and more—the home and housewares business has emerged as a business transformed. CHESS 2023 will showcase strategic perspectives across several critical topics and issues that underscore the new ground rules for success in today's changed marketplace. Moreover, it will present actionable insights to encourage the next wave of change for the home and housewares business, demonstrating how truly successful transformation never stops; it is a fluid process that rewards constant evaluation and adaptation.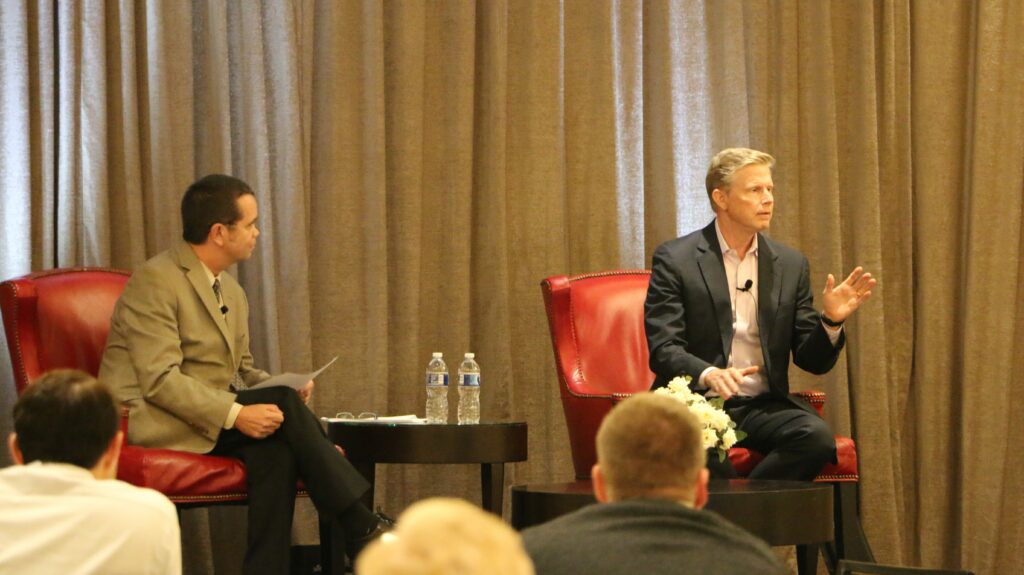 Presentations from CHESS are now available for download for event attendees.
Members
Exhibiting – $1,000
(Additional Attendees $800)
Non-Exhibiting – $1,500.00
(Additional Attendee $1.200.00)
Non-members
Exhibiting – $2,000
Non-Exhibiting – $3,000
Manufacturer Representatives
$1,000
Become a CHESS Sponsor​
CHESS is the ideal environment to reach top executives from IHA's most prominent member companies. Get your chance to interact with this group through one of our sponsorship packages.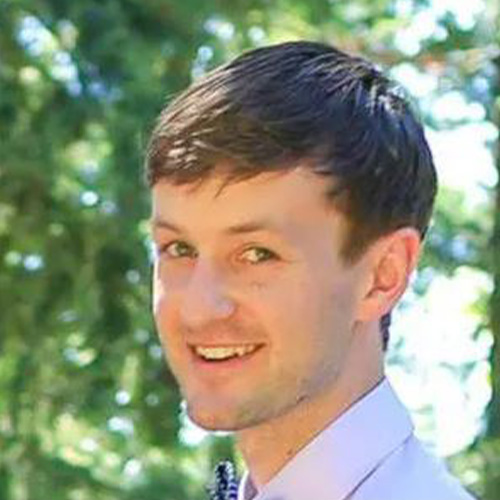 Jordan Brannon
President & COO
Coalition Technologies
Jordan Brannon is the president and COO of Coalition Technologies, one of the largest privately owned and operated digital agencies in the United States. He co-founded the company in 2009 and has since led its growth and success in delivering exceptional results for hundreds of clients across various industries. With more than a decade of experience in both the execution and management of digital campaigns for housewares brands, he has a deep understanding of the challenges and opportunities in this sector. Brannon is also an avid user and advocate of AI technologies, applying them to enhance his agency's services and performance. He is an exceptional resource for conversations around the benefits and risks of AI in today's business landscape.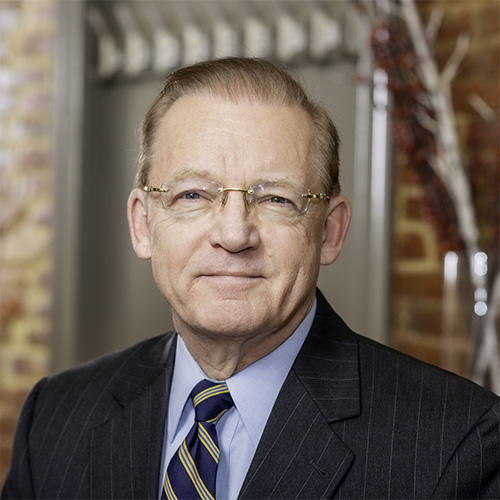 Craig Brightup
CEO
The Brightup Group
Craig Brightup, CEO of The Brightup Group LLC, a government relations consulting firm, leads the International Housewares Association's Government Affairs office in Washington D.C. Brightup has worked for more than 20 organizations since 2009, including the U.S. Chamber of Commerce, and he is a founding member of E Street Partners, a bipartisan consortium providing public policy services to corporations, associations and coalitions.
Previously, he was vice president, government relations, for the National Roofing Contractors Association and before that headed congressional relations for the Federal Trade Commission by appointment of President Reagan. In 2000, he was named to Fortune Small Business magazine's POWER 30 list of "influential insiders" in Washington, and recently served as president of the Washington Industrial Roundtable.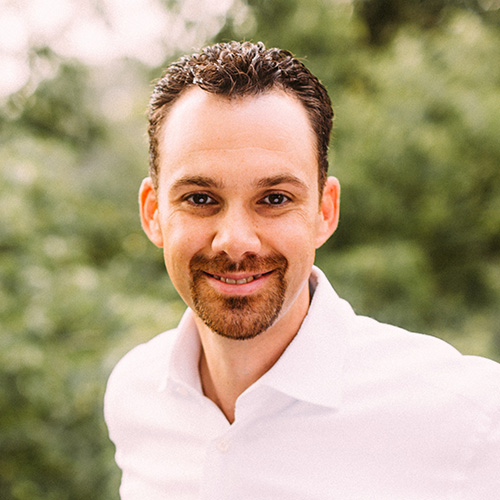 Aaron Conant
Partner & Chair
BWGConnect
Aaron Conant is co-founder and managing director of BWG Connect, a networking and knowledge sharing group used by thousands of brands to collectively grow their digital knowledge base and collaborate on partner selection. Advising more than 500 brands each year and hosting over 250 in-person and virtual events, Conant has a real-time pulse on the newest trends, strategies and partners shaping growth in the digital space. He is the host of "The Digital Deep Dive" podcast which brings in the top digital experts from multiple industries to answer the most relevant questions in ecommerce on a weekly basis.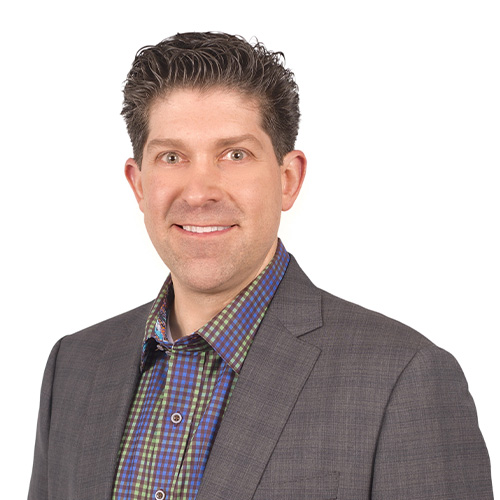 Evan Dash
CEO
StoreBound
After a successful career in retail, Evan Dash and his wife, Rachel, founded StoreBound in 2010, focused on creating a culture of innovation and transforming how products are conceptualized, designed and brought to market. StoreBound built the industry's largest organic social media following, earning billions of marketing impressions and accolades while distributing products in North & South America, Europe, Asia and the Middle East.
StoreBound was recognized on the INC list of Fastest Growing Businesses for four consecutive years; in the Top 100 of the Entrepreneur 360 list; and among Crain's Fast-50. In 2017, the Dash brand was named a "Next Great Consumer Brand" at the NASDAQ. The company has initiated several socially conscious initiatives and charitable partnerships. In 2020, Groupe SEB acquired an interest in StoreBound and supports the organization with its innovation engine and global operating capabilities.
Dash has served on the board of directors of the International Housewares Association and is a member of the executive committee of the Housewares Charity Foundation.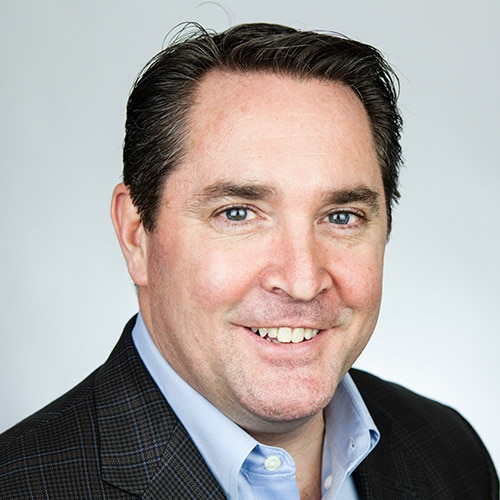 Joe Derochowski
Vice President
Circana
Joe Derochowski is vice president and home industry advisor for Circana, the new market research firm formed by the merger of IRI and The NPD Group. An expert at parsing data, Derochowski has been helping product developers and retailers for more than 30 years to identify growth opportunities through innovation, marketing, sales and merchandising.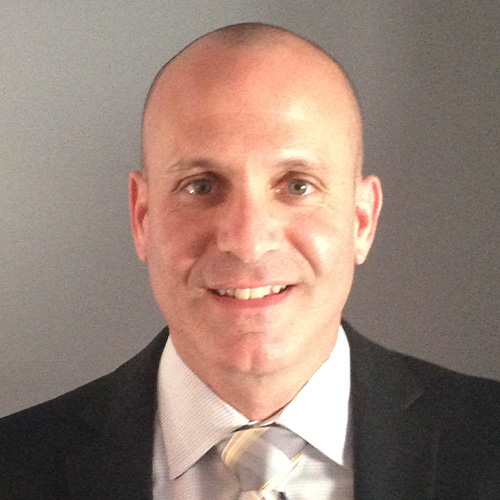 Scott Friedman
Chief Credit Officer
Pulse Ratings, Inc.
Scott Friedman joined Pulse Ratings as chief credit officer in June 2023. Prior to joining Pulse, Friedman served as the principal at Scott Friedman Consulting/Olympus Peak Consulting since 2009, providing in-depth credit analysis, financial market insight, insolvency valuation work and credit risk mitigation alternatives to clients that include some of the world's largest consumer product companies. He also served as the head of trade claims and a member of the investment team at Olympus Peak Asset Management, a credit fund with assets under management in excess of $1.7 billion. Prior to starting his own firm, Friedman was a vice president in the Trade Claims and Vendor Finance group at Avenue Capital, a global fund with assets under management that exceeded $15 billion. Before joining Avenue Capital, Friedman was a vice president at F&D Reports.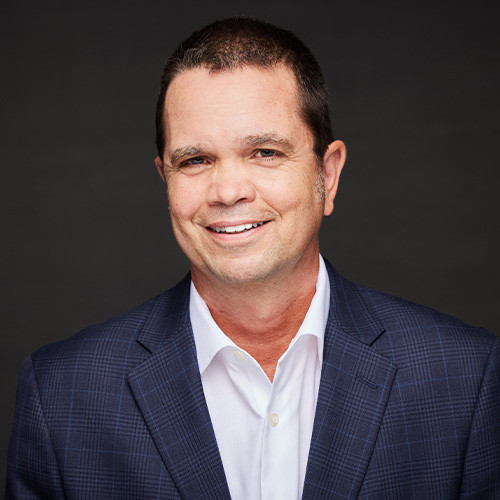 Peter Giannetti
Editor-In-Chief
HomePage News
Peter Giannetti joined IHA in March 2021 as director, editorial, content and education. In his role with IHA, Giannetti directed the development and launch of HomePage News, the authoritative B2B news platform for the home and housewares business, and has helped create exclusive IHA research reports, including the IHA Occasions Report, HomePage News Consumer Outlook Report and the just-released HomePage News InSight Trend Index.
He has reported on the home and housewares business since 1990. Before joining IHA, Giannetti served for 14 years as editor-in-chief and 14 years before that as editor of HomeWorld Business, a leading B2B print and digital publication.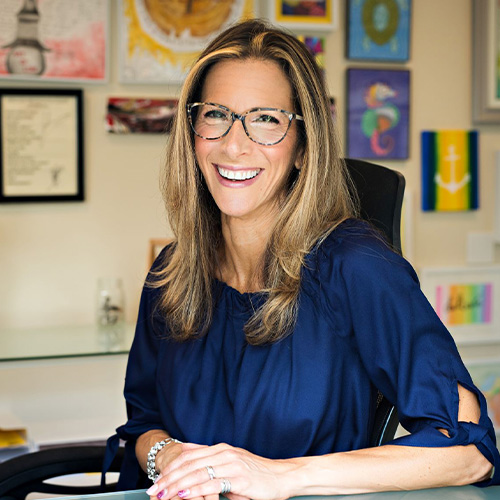 Fran Groesbeck
Managing Director
Cookware & Bakeware Alliance
In 2021, Fran Groesbeck was named managing director of the Cookware and Bakeware Alliance (CBA). She has spent her career in the housewares world, with a special passion for the retail side. She began at Willams Sonoma and Pottery Barn stores, moving on to product manager for Tools of the Trade at Macy's/Federated Product Development. After Macy's she became brand manager of Hard Home for Frederick Atkins, which led to an opportunity at Whitford Worldwide, a leading nonstick coating company.
At Whitford, Groesbeck created the Worldwide Retail Marketing Program to provide retailers with the information and tools they needed so they could specify the ideal coating with precision. This program was expanded to other countries and other industry partners, including importers and brand owners.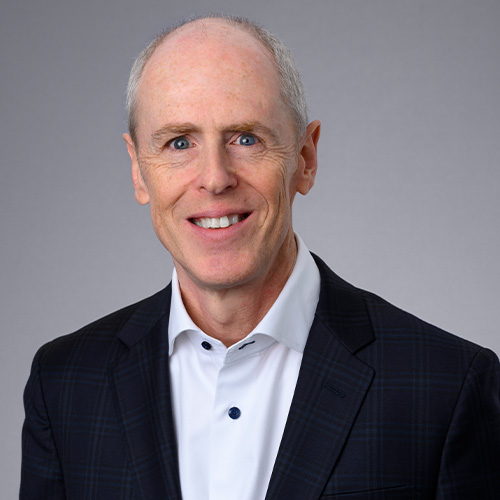 Richard Gumbrecht
CEO
Secured Finance Network
Since 2017, Rich Gumbrecht has been CEO of the Secured Finance Network, the leading trade association for the $5 trillion secured finance industry. He is a 30-year veteran of the commercial finance industry, having led diversified lending platforms at GE Capital, co-founded a successful equipment finance company and scaled the commercial finance platform for a mid-sized bank. He served as the chairman of the Equipment Leasing and Finance Foundation (ELFF) Board of Trustees from 2013-2015.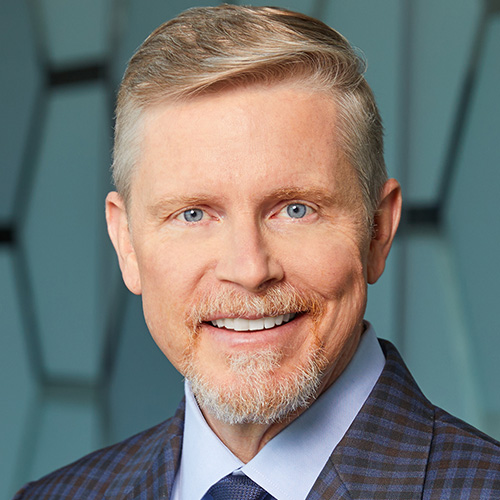 Jonathan Johnson
CEO
Bed Bath & Beyond/Overstock
Jonathan Johnson is CEO of the new Bed Bath & Beyond. Under his leadership, the iconic consumer brand was brought back to life online when it was acquired by Overstock.com, a leading home furnishings and furniture e-commerce retailer. In August 2023, Johnson rebranded the company under the Bed Bath & Beyond name.
Johnson, who became CEO of Overstock in 2019, positioned the company as more than just an ecommerce website – streamlining its widespread merchandising interests into a concentrated strategy focused on home furnishings. He has been an integral part of the company's growth – from a start-up in 1999 to publicly traded with over $2.5 billion in sales and approximately 1,000 employees. When the former Bed Bath & Beyond went bankrupt in 2023, Johnson saw an opportunity to combine the best aspects of both Overstock and Bed Bath & Beyond.
Currently a member of the board of directors, Johnson has held various positions within Overstock since he joined the company in 2002, including chairman of the board, executive vice chairman, president and general counsel. He is also a member of the board of directors of The J.M. Smucker Co.
From 2016-2021, Johnson served as president of Medici Ventures, a former subsidiary which invested in blockchain technology and fintech businesses. In early 2021, under Johnson's leadership, Medici's portfolio companies were transferred to a limited partnership managed by venture capital firm Pelion Venture Partners.
Prior to Overstock, Johnson worked for TenFold Corporation, practiced corporate law in Los Angeles and served as a judicial clerk at the Utah Supreme Court.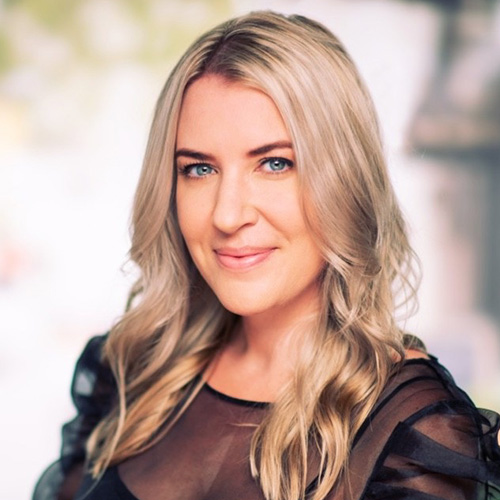 Laura Kegley
CRO
Revuze
Laura Kegley, an 18-year revenue growth tech executive, is chief revenue officer for Revuze, whose AI-powered solution provides detailed consumer insights from online reviews for products in more than 200 industries. Revuze enables companies to monitor the e-commerce market, identify emerging trends and assess product strengths and weaknesses. Before joining Revuze last March, Kegley led and scaled sales teams at NetBase Quid, Malibu Design Group and Nordstrom, covering a wide range of businesses including SaaS software, healthcare and retail designer fashion.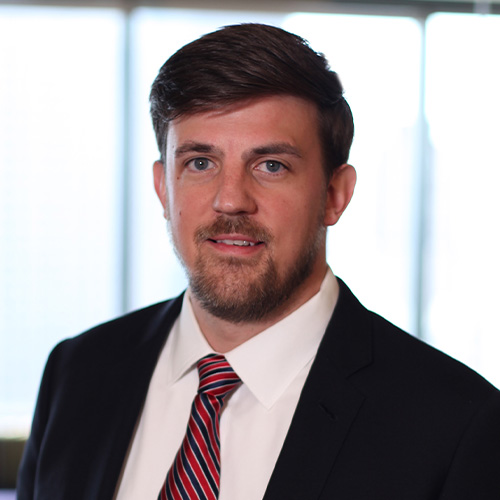 Thomas Lee
Partner
BCLP
Thomas Lee is a partner in the Energy, Environment and Infrastructure Practice Group for the San Francisco-based law firm Bryan Cave Leighton Paisner. Lee lead's the firm's PFAS and Proposition 65 practices. He advises clients on a range of environmental topics, and regularly works with clients in a variety of industries including real estate investment and development, food and agriculture, retail and consumer products, chemical manufacturing and distribution.
Lee is the founder and editor of the firms' Emerging Contaminants/Emerging Solutions blog, and he regularly writes about California's Proposition 65 and the developing regulation of per- and polyfluoroalkyl substances (PFAS). Lee's deep understanding of the ever-changing PFAS regulatory environment has made him a trusted counselor for companies evaluating their PFAS risk in transactional, regulatory and litigation contexts.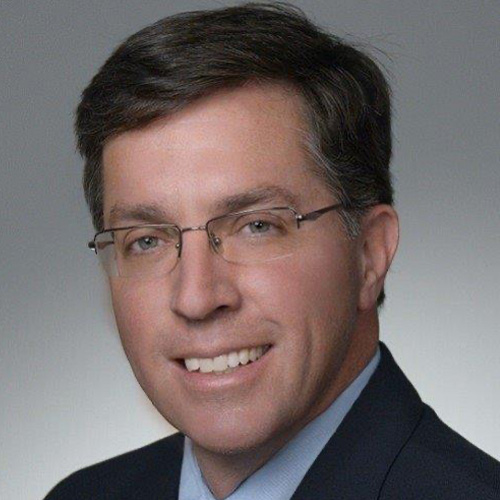 Brian Martin
Regional Manager
CIT Commercial Services
Brian Martin has more than 35 years of experience providing secured financing and factoring services to North American-based companies that have financing needs that are not fully met by traditional bank financing. As regional manager at CIT Commercial Services, Martin is responsible for overseeing client acquisition and retention, strategy, growth, risk management and staff across the 30 states in the central and southeastern regions. Before joining CIT in May 2022, Martin was with Wells Fargo for 17 years in positions of increasing responsibility, including national underwriting manager for the factoring, key account purchase and supply chain finance businesses, regional manager of factoring for the Southeast and national portfolio manager for the factoring unit. He previously served as executive vice president of Action Capital Corporation, a privately held commercial financial institution based in Atlanta.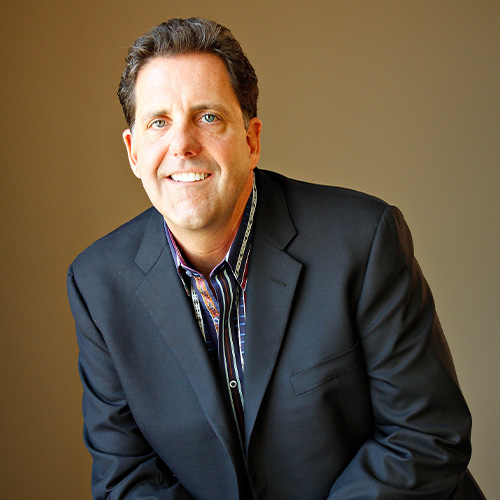 Bill McHenry
Founder/CEO
Widgeteer
Bill McHenry founded Widgeteer in 2009 with a mission to develop and market original home and kitchen goods. Collaborating with European housewares companies, as well as designers and manufacturers around the world, Widgeteer has grown to offer a wide range of housewares and tableware brands, including MoHa kitchen gadgets; Tognana tableware, cookware and serveware; Sagaform tableware and giftware; Snips food storage; and Jeanne Fitz entertaining serveware.
Prior to starting Widgeteer, McHenry worked for 20 years in sales, marketing and business development with Nestle, 3M and Philips, holding senior level sales and marketing positions. His experience includes managing business activities of more than $100 million annually. He was recently elected to the board of directors of the International Housewares Association.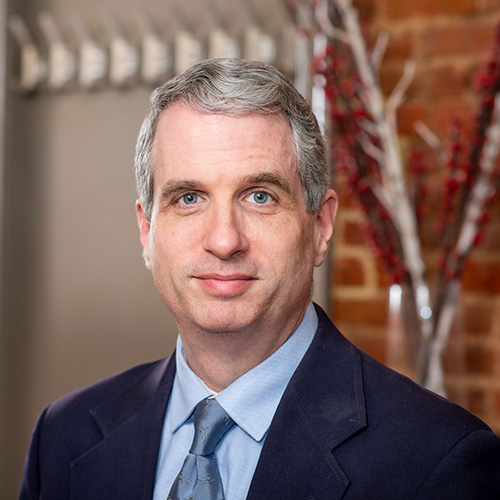 Rafe Morrissey
President
Morrissey Strategic Partners
Rafe Morrissey has more than 20 years of public policy experience. Before starting Morrissey Strategic Partners, LLC, he managed legislative and public policy issues on behalf of clients for EnGage, LLC, primarily in the areas of postal affairs, consumer privacy and regulatory matters. In 2012, he was promoted to vice president, public affairs for the Greeting Card Association.
Before launching MSP, Morrissey served as senior vice president, government relations, for Evans Capitol Group, a public policy firm specializing in corporate, non-profit and trade association representation. He managed a wide range of issues including labor and employment policy, tax, trade, telecommunications and Internet privacy issues.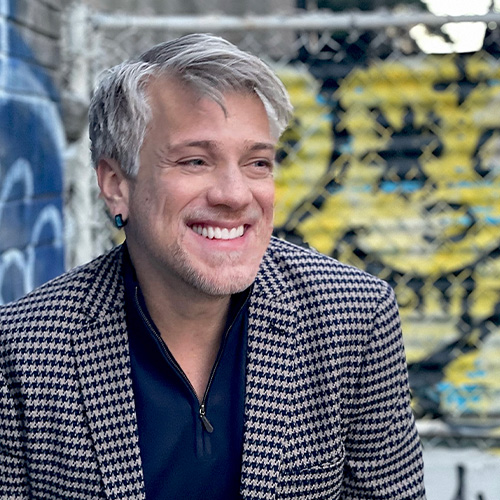 Tom Mirabile
Founder
Springboard Futures
Tom Mirabile, principal and founder of Springboard Futures, also serves as consumer trend analyst for the International Housewares Association and HomePage News. A former trend forecaster, product developer and merchandiser for Lifetime Brands, Neiman Marcus Group, Macy's and Bloomingdale's, Mirabile now informs and empowers the home and housewares industry with world-class perspective, insights and research on quickly changing consumer trends and aspirations.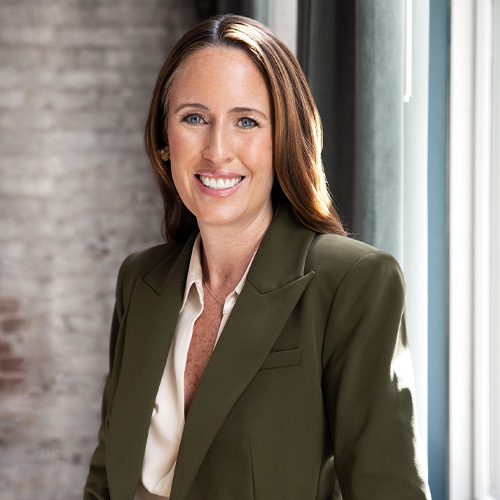 Jenn Palmer
CEO
JPalmer Collective
Jennifer Palmer is a finance industry veteran with 20 years of business expertise in helping small and mid-sized businesses. She is founder and CEO of JPalmer Collective, funding high-growth companies that do not fit the traditional lender's criteria, including women-led companies and consumer brands focused on conscious consumers, sustainability and inclusivity. Palmer is the former CEO of Gerber Finance, for which she grew its asset-based lending portfolio by more than 140% and during the pandemic achieved the firm's second most profitable year in its 25-year history. She increased Gerber's portfolio from 34% to 56% women-owned and -led businesses. Palmer also serves as president of the Secured Finance Network (SFNet).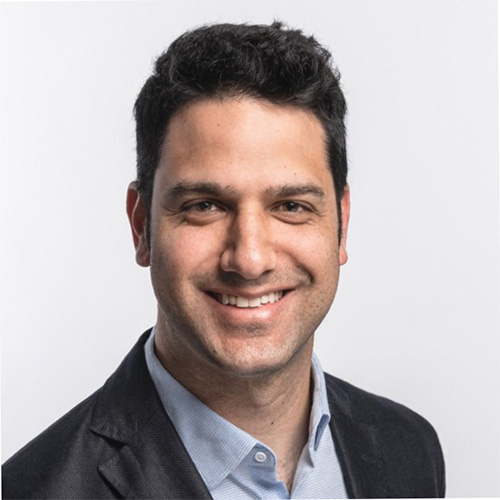 David Rapps
President
Wholescale
David Rapps is president of Wholescale, the fastest-growing consumer product ratings and reviews platform. Rapps co-founded Wholescale in 2022 to serve national brands and private-label suppliers with its unique suite of consumer data, content and analytics solutions. Rapps also leads Calego International Inc., a developer and distributor of luggage, travel bags and accessories. Rapps has grown Calego's revenue and market share through strategic retail partnerships and proprietary brand development, including iFLY. Calego earned Walmart's Supplier of the Year in the Home department in 2018, and Rapps led sales growth in 2020 and 2021 despite the negative impact of COVID on travel.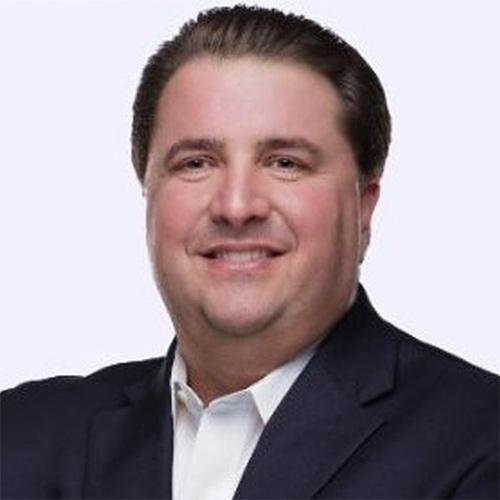 Don Unser
President
Circana
Don Unser leads thought leadership for Circana. Unser's expertise in consumer and retail trends spans a wide range of categories, making him a trusted advisor to some of today's most successful brands. He is a frequent guest in the C-suites of companies such as Target, Apple, Best Buy, Newell and many others that rely on him for insight into industry and category performance, the state of retail and winning strategies of best-in-class companies. He is a member of the Retail Industry Leaders Association board of directors. Prior to joining Circana, Unser was a 20-year veteran at Hewlett-Packard and held a variety of positions with the company, including vice president, retail sales.
Location
CHESS is being held at The Hilton Rosemont/Chicago O'Hare. IHA is pleased to partner with The Hilton to bring you a reduced nightly rate of $209. Book now.
Hilton Rosemont/Chicago O'Hare
5550 N. River Road,
Rosemont, IL 60018
USA